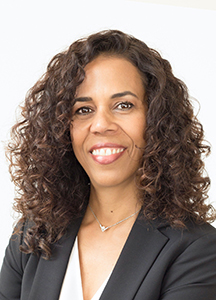 Sales Representative
Ibeth is a Real Estate Salesperson passionate about helping people find their dream home – arguably the most important transaction of their lives – or an investment property to grow their personal or family wealth.  
For people buying, selling, or renting their home, Ibeth's commitment to customer service keeps her focused on satisfying her clients' needs and wants while providing the best possible experience during the process. 
For people searching for investment properties, in addition to her commitment to customer service, Ibeth's Management Accounting designation (CPA, CMA), extensive background in corporate finance and credit underwriting, are major assets to help them make informed decisions to maximize their investment return.
Ibeth's relationships are based on trust, transparency, and hard work to not only meet but also exceed her clients' expectations. To Ibeth, her clients' best interests always come above all else.
Ibeth is originally from Colombia and moved to Canada with her husband and two children in 2004. Outside of work, Ibeth loves spending time with her family and friends, who finally gave up getting her to participate in almost any sport, but they can always count her in for Karaoke, doing 1000-piece puzzles, and playing board games.
Today, Ibeth works for Royal LePage Signature Realty Inc., a member of the prestigious Canadian Real Estate Company Royal LePage, as a part of the Francisco Garzon Team, a Red Diamond level team, that has ranked in the top 2% of Royal LePage's agents across Canada since 2007.
Let Ibeth help you to achieve your residential or investing goals in Real Estate!
You can reach Ibeth at:
C: 647 382 1381 | O: 905 568 2121