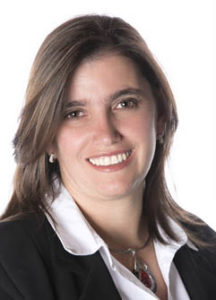 Sales Representative
Elsa Amorocho began working in Real Estate in 2006, after immigrating to the GTA from Colombia with her family. She speaks both Spanish & English fluently, with most of Elsa's clients being buyers & sellers from Latin America. As an immigrant herself, Elsa understands the needs and wants of this unique demographic, making it possible for her to provide the greatest service to every client.
Elsa joined the team because her husband, Francisco Garzon, had been successful in the industry; however, a career in Real Estate matched up perfectly with Elsa's skills and expertise. A career in Real Estate made sense for Elsa considering her 10 years of experience in finance and her work as an industrial engineer working for manufacturing/industrial development companies in the Government mixed entity private sector; and considering her skills including but not limited to equity value-added, evaluation of investment projects and evaluation of restructuring/capitalization plans, and negotiation skills.
These skills and expertise give Elsa a tremendous competitive advantage as she is able to offer her clients a complete financial analysis of the impact that buying/selling a house has on the entire family
.
Today Elsa works for Royal LePage Signature Realty Inc., a branch of the prestigious Canadian Real Estate Company Royal LePage, as a member of a 'Diamond' level Real Estate team which has ranked in the top 3% of Royal LePage's agents across Canada since 2007. You can be sure that with Elsa's professional background, her years of experience in Real Estate, and her financials-oriented approach to helping you buy/sell will extend this process from a service into an experience. Elsa will be a valuable, serious, honest, and committed asset when buying and/or selling your home.