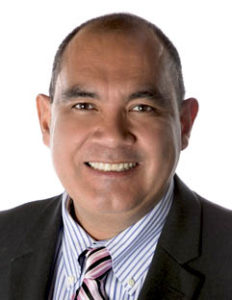 Real Estate Broker in Toronto
Francisco Garzon began working his real estate career in 2003 and got his Real Estate licence in 2004, after immigrating to the GTA from Colombia with his family. A career in Real Estate made sense for Francisco since he was looking for a profession that would allow him to be actively involved and present in his family life; while combining his passion for sales, negotiation, and networking. Francisco has two daughters and has been married to Elsa Amorocho for 24 years, who has supported his efforts in the Real Estate and even joined him in the business as a member of Francisco Garzon Team as a Real Estate Sales Representative. 

Francisco is a leader in the community as he is not only a family man, and a successful businessman but a philanthropist that believes in giving back by bringing people together professionally, emotionally and culturally.
In a professional sense, he has spearheaded many networking organizations including, but not limited to: Business Entrepreneur Services Team (BEST) as Founder and Executive Director (2009-current); the Canadian Colombian Professional Association (CCPA) as a member of the board of directors and Vice-President (2007-2011); and the Javeriana University Professional Alumni Association in Canada as Co-Founder and President (2004-2008).
Francisco's dedication to bringing people together emotionally spearheaded a desire to be socially responsible and led him to be Co-Founder and Executive Director of Drawing Alegria. An organization that funds and organizes surgical journeys in Latin America for children living in poverty with Cleft Lip and Palate.
Finally, to be proud of his Colombian roots and continuously excited by cultural diversity in Canada, Francisco has worked towards bringing people together culturally. To date he has sponsored and attended many cultural festivals in the GTA; for example, Carassauga, the Pan-American Food Festival, and the Mississauga Latin Festival. His initiatives were selected and acknowledged as 2015 Toronto Pan American Games Ignite Partner.
Francisco can speak English and Spanish fluently. Francisco's success can be attributed to a need to help people along with the adequate preparation to support and guide people through one of the most important processes facing any family or individual; the purchase and/or sale of a home. As an industrial engineer with a post-graduate degree in finance, before entering the Real Estate industry Francisco worked for many years as a National Sales Manager for a tier 1 international, consumer packaged goods company. Francisco's expertise includes international sales, marketing, as well as business planning in the real estate and the consumer-packaged goods industries.
Today Francisco works for Royal LePage Signature Realty Inc., a branch of the prestigious Canadian Real Estate Company Royal LePage, as the head of a 'Red Diamond' level Real Estate team which has ranked in the top 2% of Royal LePage's agents across Canada since 2007. As a deeply successful Real Estate Broker in the Greater Toronto Area, you can be sure that Francisco thrives in a market that is constantly changing and expanding, however, Francisco remains focused on providing the ultimate Real Estate process which extends beyond service into an experience.